Xero Bookkeeping Services
All in one Xero Bookkeeping Services for Busy Entrepreneurs 
We provide 100% online Xero accounting service. Its hassle free and real time saver. You can get started in 24 hours and get books ready within a week. Just handle us your books and be relaxed. 
We offer value based pricing. Our pricing is designed considering small and growing business needs. Our pricing starts from $99/mo. We offer free setup to every new client. 
You are not required to switch consultants to manage Xero. We offer all in one Xero solution. Our service includes setup, reconciliation, reporting, payroll and closing of books. 
Reasons to Hire us for Xero Bookkeeping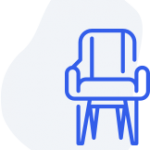 Xero Certified Advisers
We have Xero certified adviser in our team. We are woking in Xero for more than 4 years. We handle setup to reporting in Xero. Moreover, we offer support for any issue you face while working in Xero.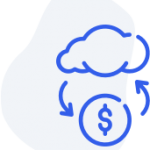 Accurate work
Accuracy is pre requirement for accounting work. We offer highly accurate work to clients. This leads to accurate financial reporting and effective decision making. Accurate reports result in accurate tax filling.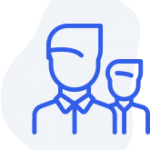 Timely Reporting
Every month we supply the vital reports. This helps you to know the profitability of the business. This sharpen your decision making. The reports include balance sheet, income statement and cash flow statement.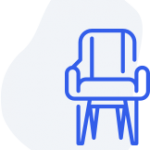 Time Saver
Our Xero bookkeeping services saves your valuable time. You don't need to worry about banking, expenses or payroll. We do this for you. You can focus on important strategic task and boost your business growth.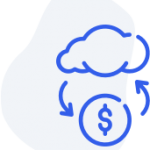 Value based pricing
We are not cheap bookkeeping solution for you. Our pricing is value based. We charge as per the quality of service and complexity of project. However, we have small plan of $99 for getting started business owners.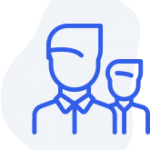 10+ Years Experience
We are team of accountants who have literally spent their life balancing accounts. Accounting is not our profession. Its our passion. We have prepared more than 500 financial statements and handled more than 300 tax cases.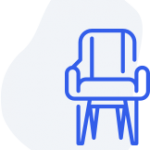 Top class support
We understand your needs to get reply at reasonable time. We offer chat or email or phone support. We work on weekdays and our support is available on work hours. For urgent projects, we are flexible in support hours.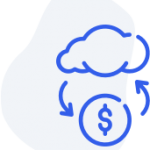 CPA collaboration
We work together as team with local CPA. This makes the tax time easier for you. We prepare report for taxes. We sort out any issue or query he has regarding books.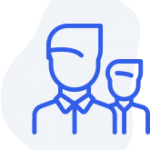 Full cycle bookkeeping
We handle full cycle bookkeeping for our client. Our service includes setup, reconciliation, reporting, clean up and payroll. We are all in one Xero bookkeeping service provider.
Get started with three easy steps
Getting started is really easy with us. Just send us inquiry using form at the bottom of page. Discuss the requirement with our team over call. Our team will provide you custom quote.
We will need access to Xero and data. You can share the data with our secure CRM. Once we have the complete data, our team will start working on your books.
You will get your books ready before 10th of every month. You will not worry about books ever once you handle the books to us.
"They worked for us for 2 years and I always found here attentive, efficient and great communication skills over email. I would recommend them for book keeping work."
CEO Neat Spirit Australia
"
The service  is accurate, and very efficient.
The team offer sound accounting advice for saving cost and become more efficient.
They takes time to help us understand the accounting software better, further improving efficiency.
I recommend any small and medium size companies to contact Finsprout for accounting and financial support.
It almost feels as they work with me in my office!
"
Director, Valhalla Oilfield Services. Norway.
Xero Bookkeeping Services We Offer
We offer free Xero setup to our every client. It includes setting up chart of accounts, inventory, fixed assets and integrate with other apps.
We help clients in bank reconciliation function. It includes bank categorization and matching Xero balance to bank balance.
Are you worried about messy Xero account? We help in Xero clean up and preparation of accurate financial statement.
We offer monthly bookkeeping services using Xero. This is the best solution to growing business. You get up to date books every month and get helpful reports. Monthly bookkeeping helps you to take right decision at right time.
No need to worry if your bookkeeping is pending for long period. We offer catch up bookkeeping service. It includes setup, bookkeeping and preparation of reports for taxes/ management.
Our fixed assets management service includes setup of fixed assets in Xero, recording of fixed assets transactions and amortization of fixed assets.
We manage books and close accounts every months posting necessary journals. Our end goal is to provide you accurate books and valuable reporting.
We offer app integration service. Popular apps are A2X, Hubdoc, Floatapp, Workflowmax, Zapier, Paypal. App integration is 100% free for our clients.
We help in Xero inventory management. It includes setup, transaction recording, reconciliation and reporting.
Our Xero accounting service includes monthly reporting. Monthly reports include income statement, balance sheet and cash flow. We also prepare KPI or other custom reports if client wants.
Xero payroll management service includes setup of payroll, employee setup, payroll run and reporting. This service is affordable solution for growing business.
Preparation of budget is vital to keep track of your expenses. It helps you to cut the unnecessary expenses. We help with budget preparation in Xero.