Bookkeeping price packages
Bookkeeping pricing within your Budget
We have different pricing plans available. We provide high quality work without heavy burden on your cash flow. 
We don't have policy of heavy contract. Our clients stick to us for years due to our service quality. 
If you are not satisfied with our service, we will refund your full money.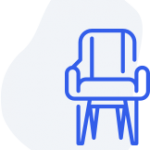 Monthly Bookkeeping
We offer monthly bookkeeping services to growing business. It includes bank reconciliation and management reporting.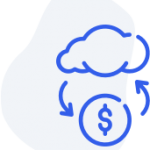 Catch up Bookkeeping
Catch up bookkeeping includes year end bookkeeping. It includes setup of software, data import and reporting for taxes.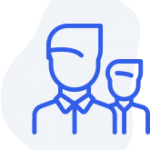 Financial Reports for Taxes
We do catch up bookkeeping and prepare financial reports for income tax and sales tax. We use cloud based software for it.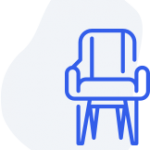 Weekly Bookkeeping
Weekly bookkeeping is helpful for fast growing business where you need to keep an eye on cash and profit. We do weekly bookkeeping for you and client billing and expenses.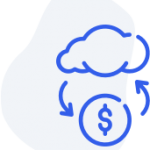 Income and Expense Management
We offer income and expense management service. It includes paying and managing expense bills. Following up receivable etc.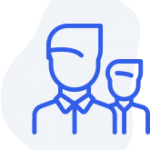 Full cycle Bookkeeping
No worry if you have not started bookkeeping yet. We help you in software setup, bank reconciliation and closing of accounts. We generate reports and collaborate with CPA.
Clients we helped gloabally
Bookkeeping price packages for small Business
This plan is suitable for growing business which needs regular monthly bookkeeping.
This plan is for small business. It includes bank coding, reconciliation, income and expense management, reporting.
This plan is for business needs help with catch up bookkeeping. It includes setup, bank reconciliation, income and expense management and tax reporting.
"They worked for us for 2 years and I always found here attentive, efficient and great communication skills over email. I would recommend them for book keeping work."
"
The service  is accurate, and very efficient.
The team offer sound accounting advice for saving cost and become more efficient.
They takes time to help us understand the accounting software better, further improving efficiency.
I recommend any small and medium size companies to contact Finsprout for accounting and financial support.
It almost feels as they work with me in my office!
"
Director, Valhalla Oilfield Service. Norway
Professional bookkeeping services you can rely on
Our team has 10+ years accounting experience. We serve locally and globally covering various industries.
Our team members are not only certified in accounting but only in Xero and Quickbooks. We are well versed with cloud based accounting.
We offer 2 to 12 hours reply time to our clients. We are available for all working days. We offer chat, call and email support.
We generate reports to submit CPA and also discuss any accounting query with CPA.
We have dedicated team of bookkeeper and accountant who really loves the numbers. We do our work with passion and professionalism.
We understand importance of accuracy in accounting. We do work as per GAAP standards and follow best accounting practices.
Visit Us
Tarannum Y Khatri & Associates
(Chartered Accountants)
Office #14, Krishna Palace,
Baroi Road, Mundra. Gujarat. India. 
Email Us
support@finsprout.com
Call/Whatsapp 
+91 997 858 7979