Restaurant Bookkeeping Services
Keep innovate with your recipes. We will handle the numbers ! 
No need to take stress about books ! We will handle your books on weekly basis so that you can focus on your main business of serving delicious food. 
Month End Management Reports
KPI is vital for any business. We update your books and give you monthly reports along with restaurant KPIs. 
Up to Date records for Taxes
Restaurant owners pay huge penalty every year due to late sales tax filling. We keep your books up to date every month and ready for taxes. 
Reasons to hire us for your restaurant bookkeeping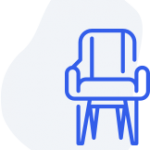 We specialized in hospitality bookkeeping
We serve specially hospitality businesses. Our service includes restaurant bookkeeping, cafe bookkeeping and winery bookkeeping.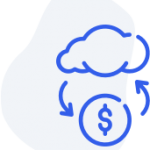 10+ years experience
We have 10+ years extensive experience in accounting. Our bookkeepers are trained and love numbers. We offer 99% accurate books every month consistently.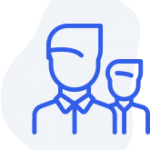 Cloud based software support
We love power of cloud and real time reporting. We use Xero and Quickbooks. We have certified advisors in our team. We are open to work with any other software.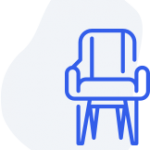 On time reports for sales tax GST filling
Sales tax compliance should not be headache for you. Timely restaurant accounting helps you generate timely data for sales tax GST purpose.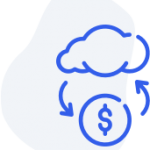 Affordable Pricing
We charge affordable price to clients. Our pricing is value based and we offer discounts on quarterly and annual payment. Contact us to get custom quote.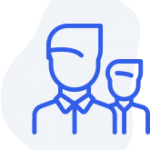 Collaboration with CPA
We communicate and collaborate with CPA for any restaurant accounting questions or issues. It includes up to 2 hours discussion for CPA every month. Our end goal is to reduce bookkeeping and accounting stress and smooth the processes.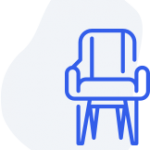 Helpful KPI reports
We generate income statement, balance sheet and restaurant KPI reports every month for you. These reports are extremely helpful for decision making and cost cutting.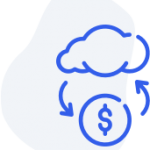 Smooth communication
We don't let us clients wait for our replies. We believe in timely communication We 80% reply in under half hour. Got the question? Just chat with us on skype or email.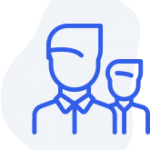 Data security
We are serious about data security and customer privacy. All records are handled in secured environment and we give data access on need basis to our team.
Food businesses we work with
Message from Founder 
As an accountant, I observed the difficulties faced by growing business owners in managing books and get valuable data within time. Our focus is to maintain consistency in bookkeeping work and provide valuable reports to biz owners so that they can take timely decision and boost their business growth. 
Chartered Accountant with 10+ Years Accounting Experience
To get started, just send us the inquiry using form below. Our team will reply you within 12 hours.
Our team member will discuss and understand all your accounting need and give you exact quote.
Once we get data and software access, our team will start the work and get your books done.
"They worked for us for 2 years and I always found here attentive, efficient and great communication skills over email. I would recommend them for book keeping work."
"
The service  is accurate, and very efficient.
The team offer sound accounting advice for saving cost and become more efficient.
They takes time to help us understand the accounting software better, further improving efficiency.
I recommend any small and medium size companies to contact Finsprout for accounting and financial support.
It almost feels as they work with me in my office!
"
Director, Valhalla Oilfield Services. Norway.
Our restaurant accounting services
For growing restaurant business, weekly bookkeeping is ideal. Here, we handle books on weekly basis.
For small restaurant, you can go with monthly bookkeeping. It includes bookkeeping and reporting as well.
If you have not managed books for long, we can help with catch up bookkeeping for year or pending period.
Financial Statement Preparation
We prepare financial statements for you. It includes income statement and balance sheet. We also prepare custom statements as per client requirement.
We help you with budgeting so that you can keep an eye on actual spend and budgeted spend. Budgeting is vital for cost cutting.
Need help with Payroll? We are here to help you run and manage payroll for your restaurant business.
Expense / Income Management
We help with expense management includes bill payment and receipt management. We also help with receivable management and reconciliation.
Should you go with new venue item or start the branch at new location? We can help with decision making using BEP analysis.
We offer daily restaurant bookkeeping services for large restaurant. You need to contact our support to know more.