Join the Advanced Xero Course Online
Join our all in one Xero training with 60+ lectures and 4 hours content. 
Are you looking for job as xero accountant? With our xero training course, you will learn vital skill which is in high demand. 
Want to upgrade your resume or learn xero to do at your job? No worries. Our xero course will make things easy for you. 
Want to implement xero for your own business? Join our course and learn A to Z about xero. 
Expert instructor
The course instructor has 5 years experience as xero accountant and have helped more than 200 international client.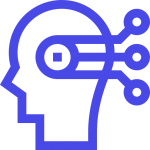 Practical course
We design xero training material such a way so that you can do xero accounting accurately in practical work.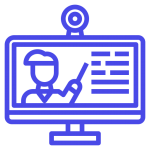 Step by step instructions
We divide xero course in sections so that you can learn xero step by step easily.
60+ videos
Course has more than 60 videos and we are adding more and more so that students can get updated knowledge.
Exercises & quizzes
At the end of each section, you will find exercise which you can do in xero trial. This way you can test your knowledge.
Best for all levels
This is the course suitable for all. It is not necessary to be expert in accounting to learn xero.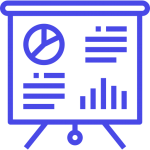 No prior accounting knowledge required
You can do xero accounting no matter you know accounting rules or not. This xero training is for accountants and non accountants.
Lifetime Access
You will get lifetime access of xero course. You can learn at your place any time. You can watch lecture multiple times and whenever you require it.
Money back guarantee
We offer 30 days money back guarantee. So if you are not satisfied with our xero bookkeeping course,just email us and we will refund your money.
Students learning Xero Accounting with Us.
We have helped more than 500 clients in accounting and tax needs.
We have more than 15 years experience in accounting field. We know how things work.
This section is the pillar of your xero journey. You will learn how to setup xero correctly from scratch.This will helpful for every startups and aspiring accountant who is eager to getting more clients.
We explain how you can do bank coding and bank reconciliation in xero and save half of the time.The xero accounting course covers advanced functions like cash coding and multi currency bank coding.
Multi Currency Transactions
Doing multi currency transactions lead to errors many times. But not when you learn Xero with us. We design our Xero course such a way so that you can get in depth knowledge how multi currency works in Xero.
In this sections, you will learn how to do daily transactions entry correctly in xero. We further explained how to use repeating invoices and bills and create claimable expense. The lectures covered transactions recording in old and new version of xero.
Xero gives you amazing and easy payroll functions. However, getting started correctly is important. We explain xero payroll in this section. It covers how to set up and run payroll and how to read payroll reports correctly.
Knowing how to use xero inventory can bring you more clients and work as very few people know xero inventory through. We explain xero inventory from scratch covering tracked and untracked inventory. We also cover advanced features like importation and exportation of inventory.
Setting up and maintaining fixed assets is a bit tricky task. But not after learning with our xero bookkeeping course. You will learn fixed assets setup, maintenance and reconciliation in this section. We also explain how to import and export fixed assets.
This section covers A to Z of Xero reports. First you get overview of three vital reports – balance sheet, profit and loss and cash flows. It is required by CPA every month. Moreover, you will learn other reporting features like receivable and payable report, general ledger, account transaction report and much more. Learning the xero reports gives you the chance to impress your boss or stakeholder with amazing business reports.
It is the ideal practice to create and use business budget on monthly basis. Xero budgets allow you to create budget and compare with actual numbers. We explain Xero budgeting in this section. It also covers explanation of Xero budget reports.For small business, you don't need to use additional software for budgeting, Xero is enough.
"It is an excellent course. Very well presented and it covers Xero in great details. I have now managed to secure a position running accounts of a business using Xero. Thanks so much. It was great learning experience ! "
"Easy to follow and understand ."
Student from United Kingdom
Don't miss an opportunity of career growth !